World of Tanks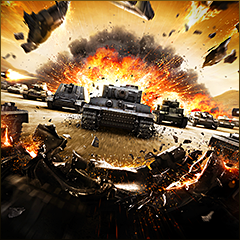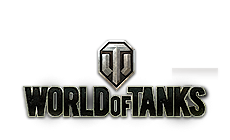 WoTServerVersions Welcome to the World of Tanks Wiki.
Here you'll find detailed information on all of the tanks and other armored vehicles in World of Tanks. This wiki can help you become acquainted with the statistics, tactics, and general capabilities of the various tanks you own, plan to own, or encounter. In addition to the tank pages, you can find information about the equipment you can add to your tanks, skills your crew can learn, game mechanics, lingo, and more.
Please feel free to take in some of the 83,053 pages and 8,821 articles that have been written by players for players. If you wish to add to the Wiki to keep it growing and expanding you can register here to join, however no registration is required to read the Wiki.
World of Tanks is a team-based massively multiplayer online action game dedicated to armored warfare in the middle of the 20th century. Throw yourself into epic tank battles with other steel cowboys all over the world. Your arsenal includes more than 200 armored vehicles from America, the United Kingdom, Germany, France, the Soviet Union, China and Japan. For more information see the
NA,
EU
or
Asia
servers' guides from Wargaming.
In game vehicles