Pz.Kpfw. II Ausf. G
Pz_II_AusfG (Stock)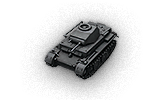 Totals
39700
Cost
320 HP
Durability
10.45 / 13
Weight
Crew
Commander
Gunner
Loader
Driver
Radio Operator
Armor
30/20/14.5
Hull Armor

(front/sides/rear, mm)
14.5/14.5/14.5
Turret Armor

(front/sides/rear, mm)
Maneuver
150 h.p.
Engine Power
65 km/h
Top Speed / Reverse Speed
44 deg/s
Traverse Speed
Firepower
12
damage
23 mm
Average Penetration
5.5
Time for Complete Loading
44 deg/s
Gun Traverse Speed
Communication
220 m
View Range
500 m
Signal Range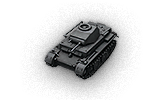 The German WWII light reconnaissance tank was a modification of the Pz. II tank. The vehicle featured an improved hull and suspension, a more powerful engine, and observation devices for the radio operator and driver, which increased the view range.


Turret
| Level | Turret | Turret Armor (front/sides/rear, mm) | Gun Traverse Speed (deg/s) | View Range (m) | Experience | Weight (t) |
| --- | --- | --- | --- | --- | --- | --- |
| II | Pz.Kpfw. II Ausf. C | 14.5/14.5/14.5 | 44 | 220 | 0 | 900 |
| Level | Gun | Average Penetration (mm) | | Rate of Fire | Dispersion at 100 m | Aiming Time | Experience | Weight (t) |
| --- | --- | --- | --- | --- | --- | --- | --- | --- |
| I | 2 cm Kw.K. 38 | 23/46 | 12/12 | 96.77 | 0.48 | 1.6 | 0 | 70 |
| II | 2 cm Flak 38 | 39/51 | 12/12 | 96.77 | 0.45 | 1.6 | 290 | 110 |
| Level | Turret | Turret Armor (front/sides/rear, mm) | Gun Traverse Speed (deg/s) | View Range (m) | Experience | Weight (t) |
| --- | --- | --- | --- | --- | --- | --- |
| III | Pz.Kpfw. II Ausf. G | 30/14.5/14.5 | 42 | 230 | 570 | 950 |
| Level | Gun | Average Penetration (mm) | | Rate of Fire | Dispersion at 100 m | Aiming Time | Experience | Weight (t) |
| --- | --- | --- | --- | --- | --- | --- | --- | --- |
| I | 2 cm Kw.K. 38 | 23/46 | 12/12 | 96.77 | 0.48 | 1.5 | 0 | 70 |
| II | 2 cm Flak 38 | 39/51 | 12/12 | 96.77 | 0.45 | 1.5 | 290 | 110 |
| V | 3 cm M.K. 103 | 95/110/15 | 25/25/35 | 36.92 | 0.45 | 1.9 | 4730 | 141 |

Engine
| Level | Engine | Engine Power (h.p.) | Chance of Fire on Impact | Experience | Weight (t) |
| --- | --- | --- | --- | --- | --- |
| III | Maybach HL 45 P | 150 | 20 | 0 | 500 |
| IV | Maybach HL 66 P | 180 | 20 | 1050 | 550 |

| Level | Suspension | Load Limit | Traverse Speed (deg/s) | Experience | Weight (t) |
| --- | --- | --- | --- | --- | --- |
| II | VK 9.01 | 13 | 44 | 0 | 2700 |

Radio
| Level | Radio | Signal Range (m) | Experience | Weight (t) |
| --- | --- | --- | --- | --- |
| III | FuG5_GER | 500 | 0 | 50 |
Compatible Equipment














Compatible Consumables
History for this tank not found
ko:Blitz:Pz II AusfG
ja:Blitz:Pz II AusfG