Difference between revisions of "Tanks of Sweden"
Revision as of 21:55, 4 October 2016
This article requires additional modification.
The design and/or content of this article do not conform to wiki standards.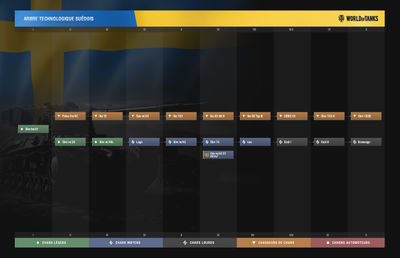 Armored vehicles manufactured and fielded by Sweden are currently the newest tech line in the game, and have only a single tank for now.
---
Medium Tanks