Steel Division 2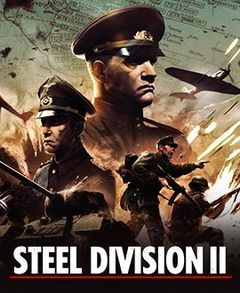 «Steel Division 2»
«Steel Division 2» is a strategy game in the wargame genre. The game takes place on the Eastern Front in the summer of 1944. You will be in charge of the entire army during Operation Bagration, the Soviet offensive against Nazi armies.
You'll be able to show your tactical skills in a single-player turn-based Army General mode. All elements of this mode, including the battle flow and the historically accurate maps and divisions, have been reconstructed in a 1:1 format. As the army general, you can develop your own tactics of war. You'll have to competently manage the army, make sure the supply line is intact, and control battalions with thousands of soldiers.
Real-time battles will let you fully demonstrate your tactical talents. The game is notable for the extremely detailed units taking part in combat and also for the elaborate locations where your battles will take place.
Another important feature of the game is the possibility to form the composition of troops that are to enter the battle. In Steel Division, you'll find more than 600 units including aviation. Each of them has been developed with lots of characteristics that influence their battle efficiency. Choose the best troops to participate in combat, become an armament expert, and influence the course of battle with your knowledge.

Main features
New realistic graphics enhancing your immersion in large-scale battles.
Revamped Skirmish mode.
A whole lot of game modes including massive 10v10 battles.
Large-scale turn-based strategic 1:1 scale campaigns.
The action takes place on the Eastern front with the powerful forces of the Red Army and the Axis.
Over 600 historical types of vehicles and units in 18 new divisions.
Realistic battlefields spread across 25 different maps.
The possibility to build unique battlegroups in the brand new deck system.
New realistic graphics enhancing the impression of large-scale battles.
The ability to use AI to control your own forces in Skirmish mode.