WoWS Legends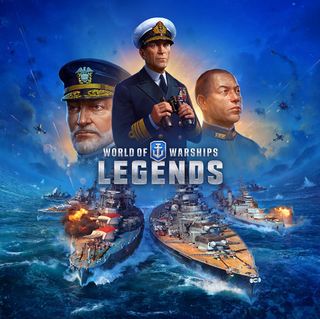 Sink some Ship!
Experience epic naval action in World of Warships: Legends, a global multiplayer free-to-play online game where you can master the seas in history's greatest warships! Recruit legendary commanders, upgrade your vessels and stake your claim to naval supremacy with or against players around the world.
LIMITLESS CONTENT Helm dozens of warships from the 20th century's most powerful navies, set sail for glory across stunning oceanic vistas and soundscapes, and enjoy regular free updates.
CHOOSE YOUR COMBAT STYLE Take control of destroyers, cruisers, or battleships to best suit your playstyle, from a guns-blazing approach, to more careful and methodical attacks, and more.
TURN THE TIDE IN EPIC 9 V 9 BATTLES Join forces with friends to challenge players around the world, and work together to devise strategies and plan attacks to outgun your opponents and turn the tide of battle.

  Nations  


  Ship Types  


  Game Mechanics