WoWS Legends

This page is currently edited by Not_Cerberus.
Please don't change anything on this page without contacting Not_Cerberus as long as this page is not finished!

Use the discussion page to recommend important changes.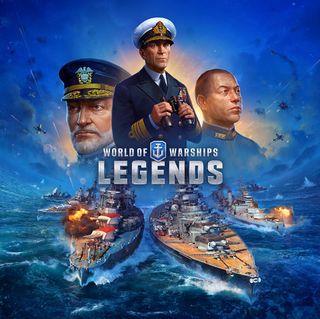 Sink some Ship!
Get ready to unleash your inner kraken with World of Warships: Legends , a multiplayer free-to-play online game that plunges you straight into the action. Take command of the most iconic ships of the 20th century from the world's greatest navies and set sail for stunning seascapes such as the frozen waters of Polar, to the idyllic Trident. Recruit some of history's greatest naval Commanders to help you gain an edge as you engage players across the globe in glorious 9 vs 9 battles for naval superiority.
Team up with friends or play solo as you choose from a plethora of ships each with their own unique traits and play style. Will you strike from the shadows as a Destroyer; rain down fire and steel on your enemies as a Cruiser or will you simply hurl the biggest, baddest and, most powerful shells from the bridge of your Battleship as you turn the tide of battle and lead your team to victory!
Don't forget that as a Wargaming product, World of Warships: Legends will receive many free updates throughout its lifespan bringing you new content and challenges on a regular basis!
A World of Warships
World of Warships: Legends features more than 90 playable ships from some of the world's most powerful navies from the first half of the 20th Century. Ships are split into three types; Battleships, Cruisers and Destroyers which all play very differently to each other. Each Nation's ship line's also have unique quirks and traits that differentiate them from their international cousins

  Nations  


  Ship Types  


  Game Mechanics