Campaigns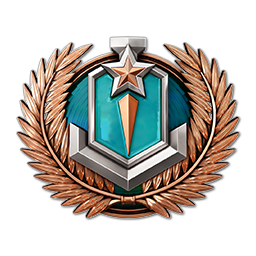 Available to players of
Access Level 12
and higher, campaigns offer a set of special missions which must be completed in succession. They teach newcomers important subtleties of the game while allowing experienced players to expand their horizons, and players of all skill levels and experience can earn epic rewards.
How Campaigns Work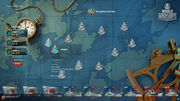 A Campaign is a set of successive missions laid out in a map interface. Individual missions are comprised of multiple tasks that must be completed before progressing to the next mission.
Each mission is comprised of individual tasks that award pins () used to unlock a final task.
Any individual task is repeatable, and players earn pins each time it's completed.
Other rewards tied to tasks, such as flags, consumables, etc., are earned only once, regardless how many times players accomplish the task.
After earning enough pins by completing tasks, campaign missions have a separate "final" task to complete in order to progress to the next mission in the chain.
Players can have two tasks active at a time (three with a premium account).
If a player fulfills a task's requirements in a battle but returns to Port and cancels the task in the Campaign interface before the battle ends, the fulfillment won't be counted.
If a player cancels a task that is in progress, all progress is lost.
Players earn one big reward at the end of a Campaign. This reward will vary depending on the Campaign.
Players with a Standard Account can only initiate two tasks at once. Players with a Premium Account

can initiate three tasks simultaneously.
Active Campaigns
Below is the list of campaigns currently available in World of Warships.
Inactive Campaigns
The below campaigns are no longer active.
Notes